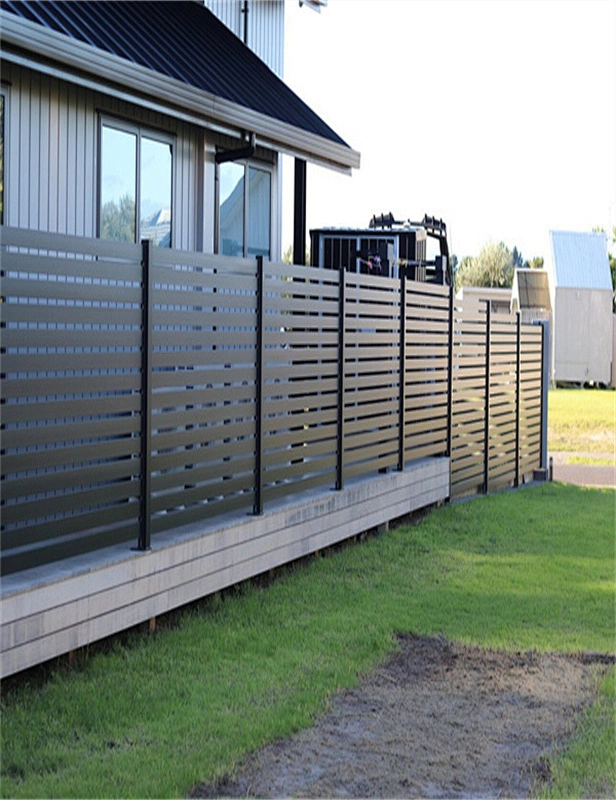 Customized high quality Outdoor Metal Privacy Fence Panel
1.It lasts much longer than wooden fences, particularly given that it is not as susceptible to damage caused by insects such as termites or elements such as rain, mould and mildew.
2.Won 't fade, warp or dry out in the sun. So, you can be sure at your fence will look just good in ten years time, as on the day it was installed.
3.Environmental Given its rugged, durable finish. it's perfect for use in climates that experience both extreme wet and cold.
We are aimed at preserving the privacy of your home, while keeping its aesthetic intact.The aluminum garden fence is your best choice.The aluminum garden fence made from PVC boasts many advantages over other materials. Not only is it long lasting and easy to maintain, but it can help to reduce noise levels. The aluminum garden fence also doesn't rot, rust, flake or peel, plus it's impervious to termites.

The aluminum garden fence is also called Privacy Fence. The cost of Privacy Fence will depend on the length of fencing you require and other factors, such as whether you opt for full privacy or semi Privacy Fence. Our team will be happy to provide you with an accurate quote after discussing the requirements of your property.