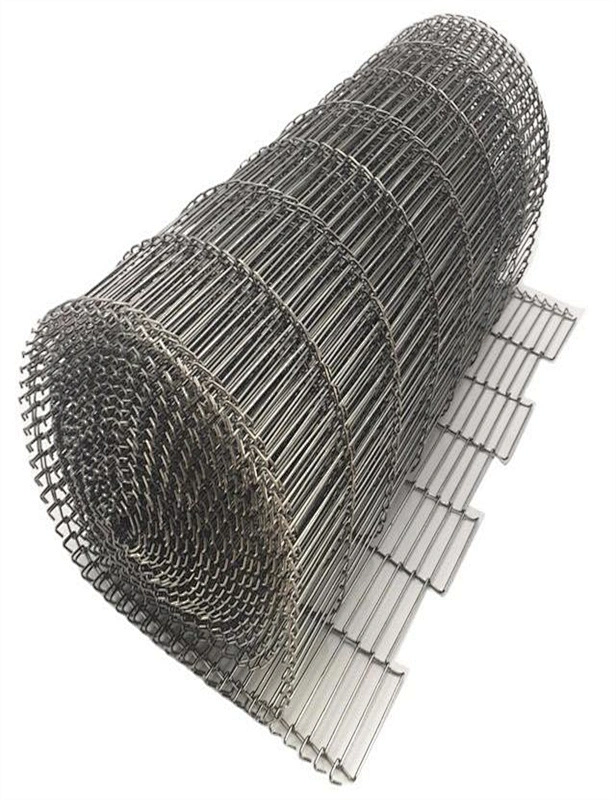 Food Grade Stainless Steel Chain Spiral Conveyor Belt
1.Durable and long service life .
2.Corrosion resistance,  wear resistance.
3.Anti-oxidation, not easy to deformation.
4.Durable and other special functions.
5.Tensile strength, permeability is good.
6.Artistic effect , fashionable design as building facade.
The Stainless Steel Conveyor Belt can be used sprocket and roller two ways to run, the material of the conveyor belt is stainless steel, with high strength, small scalability, not easy deformation, easy maintenance, and health corrosion resistance, high temperature environment, smooth operation, beautiful appearance, long service life and so on. Suitable for drying, cooking, frying, cleaning, dewetting, freezing and other links in various food industries, but also for pharmaceutical, daily chemical.
Chain link conveyor belt consists of interwoven successive spiral wire, which looks like chain link fencing. This universal conveyor belt is the simplest wire belt but functional and economical in conveying light-duty applications. Owing to its large open area, chain link belt makes itself an ideal choice for drying, cooling and heating where energy efficiency is the most important.
conveyor belt/Stainless Steel Conveyor Belt/conveyor belt/Stainless Steel Conveyor Belt