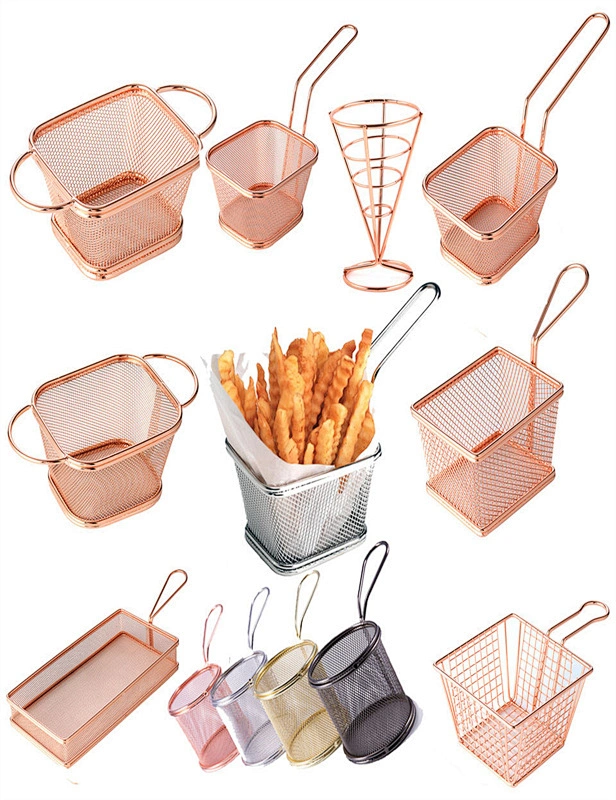 Fried food Cooking Tools Stainless Steel Fry Basket
Fry Basket is a convenient kitchen tool, is the best choice for fried chicken and French fries.It Made of food grade stainless steel, it is safe to hold fried food directly.
Fry Basket is also called french fries basket,air frying basket,mini fry basket,stainless steel fry basket
.
The stainless steel fry basketr is made of quality stainless steel, not easy to break or deform, sturdy and not easy to fall apart, corrosion resistant, heat resistant and rust resistant, you can use for a long time.
The stainless steel fry basketr is design with a long handle, long enough to keep your hand away from the frying foods, keeping your hands clean and safe, reducing the risk of burned by food, you can use with confidence.
our stainless steel fry basketr is in right sizes, can be applied for many occasions, such as parties, backyard picnics, outdoor activities, kitchen, dining room, barbecue, party decoration and so on, which will become your indispensable kitchen tools.
air frying basket/mini fry basket/stainless steel fry basket/Fry Basket/french fries basket/air frying basket/mini fry basket/stainless steel fry basket/Fry Basket/french fries basket/air frying basket/mini fry basket/stainless steel fry basket/Fry Basket/french fries basket