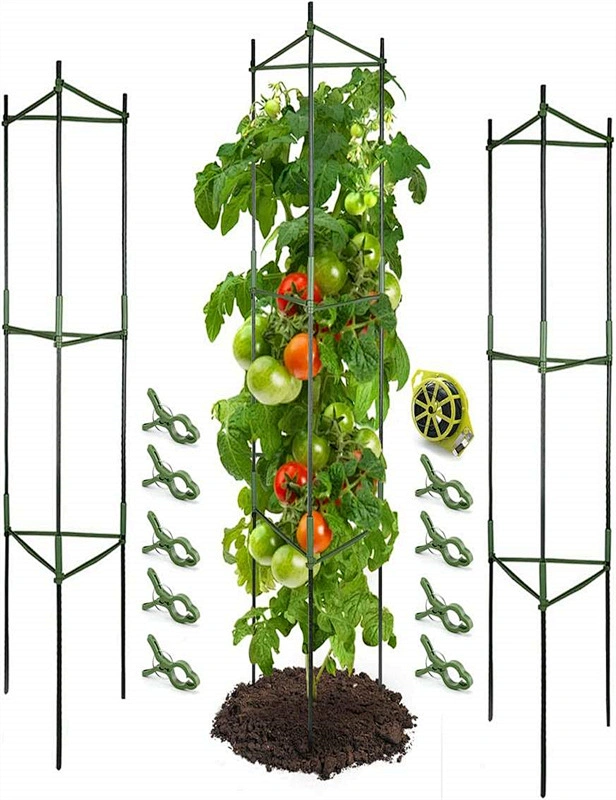 Galvanized Steel Wire Round Tomato Cage
Heavy-duty gauge with large height and top ring diameter for ample growing needs.Galvanized wire that is powder-coated light green over top for rust-resistance
The Tomato Cage is also called plant support tomato cage and steel metal plant support.The Tomato Cage is made of sturdy metal and the surface is covered with non-fading green plastic coating for weather and rust protection,can use for many years.Meanwhile, one sides of stakes are sharpened points for ease of placement.
The plant support Tomato Cage can quickly install and disassemble without tools, making it easier to pick off mature fruits. Multi-angle adjustment support rod free to adjust the height according to the stage of plant growth, give your vegetable and tomato plant supports perfectly.
The plant support Tomato Cage perfect for tomato stakes,eggplant stakes,cucumber , pole bean stakes, plant supporting, tree stakes and great for natural climbing plant support.
steel metal plant support/plant support tomato cage/steel metal plant support/plant support tomato cage