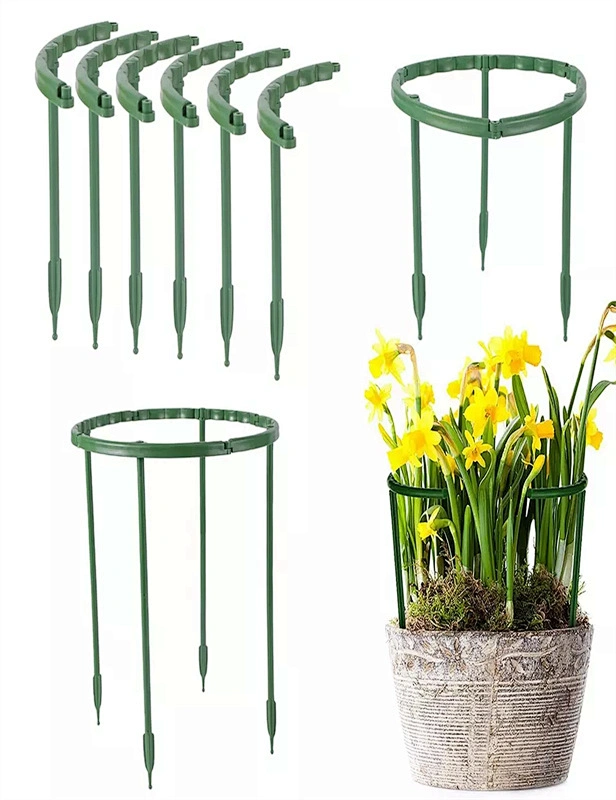 Garden Stakes 48 Inches Heavy Duty Steel Tomato Stakes
Specially designed for plants to climb and grow.Add connecting rods according to the growth height of the plant from the young stage to the flowering stage,which is more beautiful and neat!(Recommended to connect 3 pieces or less within 52 inches,more than 3 pieces may wobble), These garden stakes help plants grow vertically upwards and support.Allow potted or climbing plants to grow vertically toward the light,mimicking their growing environment.
The plant stake is also called Garden Stakes and tomato stake.The plant stake is made of ABS plastic , weather-resistant, reusable and long-lasting, better than wood. Green smooth surface helps to blend into plants, natural without seeming weird.Just push the garden stake into the soil , used as a single half or interlinked to form rows, circles etc.and achieve a stronger effect, Detachable and stackable, it saves lots of space and is good for storage.
Our plant stake do a good job of holding plants upright and growing normally, guiding their stems to the right position, preventing vines from spreading and protecting the plants from strong winds, heavy rain and snow.create well ordered border and keep pathways open, add aesthetic appeal.
Garden Stakes/ tomato stake/plant stake/Garden Stakes/ tomato stake/plant stake