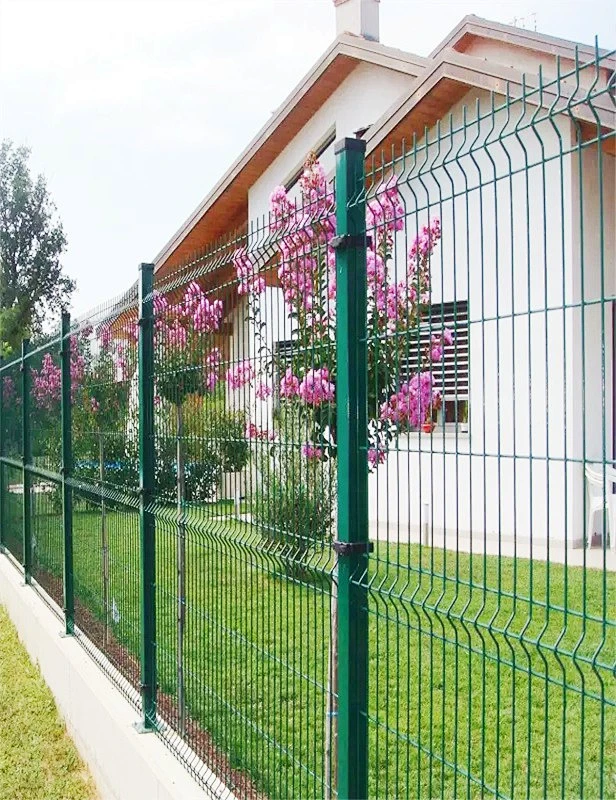 Green PVC Coated 3D Wire MeshFence Safety and Anti Climb
1.Hot-dip galvanized: thick galvanized layer and strong adhension.
2.Zinc phosphate: improve resistance to corrosion, also, enhance the adhension between metal surface and coating.
3.Passivation treatment: strengthen rust-proof ability through change charge-site of the metal surface.
4.Polyester powder coating: applying AkzoNobel brand, famous brand in the world.
3D Wire Mesh Fence Panel is also known as wire fence,welded wire fence,wire mesh fencing,green mesh fencing,welded mesh fencing,metal wire fence,garden mesh fence,wire garden fence. The 3D Wire Mesh Fence is made of high quality low carbon steel wire, galvanized steel wire and metal column connected. 3D Wire Mesh Fence has the characteristics of high strength, good rigidity, beautiful appearance, wide field of vision, convenient installation, and good anti-theft effect, which ensures the safety of the fence.
No matter what kind of harsh environment, The welded wire fence will not rust, fade, crack, powder, aging, fall off, etc.. The welded wire fence will always keep the bright color, completely eliminate the daily maintenance of guardrail caused by trouble.
The garden mesh fence is used for the purpose of determining the boundaries, protecting, enclosing and ensuring the safety of areas that require high reliability, places used in infrastructure and transportation services, public areas, industrial and agricultural areas.
We supply the wire mesh fencing,green mesh fencing,metal wire fence and wire garden fence at a competitive price at great quality.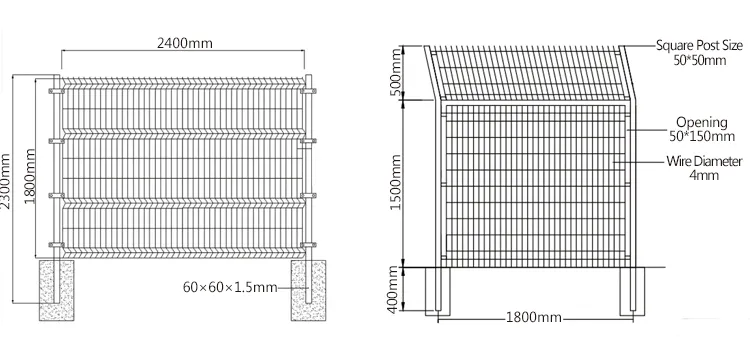 Mesh

Wire diameter: φ1.8mm- <φ6.0mm

Specification

Mesh size: 50*150mm, 50*200mm, 60*200mm, 75*200mm,

Panel size

Width: 2m, 2.2m, 2.4m, 2.5m, 3m




Height: 0.6m, 0.8m, 0.9m, 1m, 1..2m, 1.5m, 1.8m, 2m, 2. .4m, 3m

Surface treatment

Hot-dipped galvanized + pvc coated, electro galvanized+ pvc coated,Heavy hot-dipped galvanized

Frame specification

Rectangular tube: 40*60mm 60*60mm, 80*80mm, 100* 100mm




Round tube: φ42, φ48, φ60, φ75;




Peach tube: 100*70mm,




Thickness: 1.2, 1.5, 2.0, 2.5 (mm)




Customize as required, free design

Colors

green, dark green, blue, orange, and other colors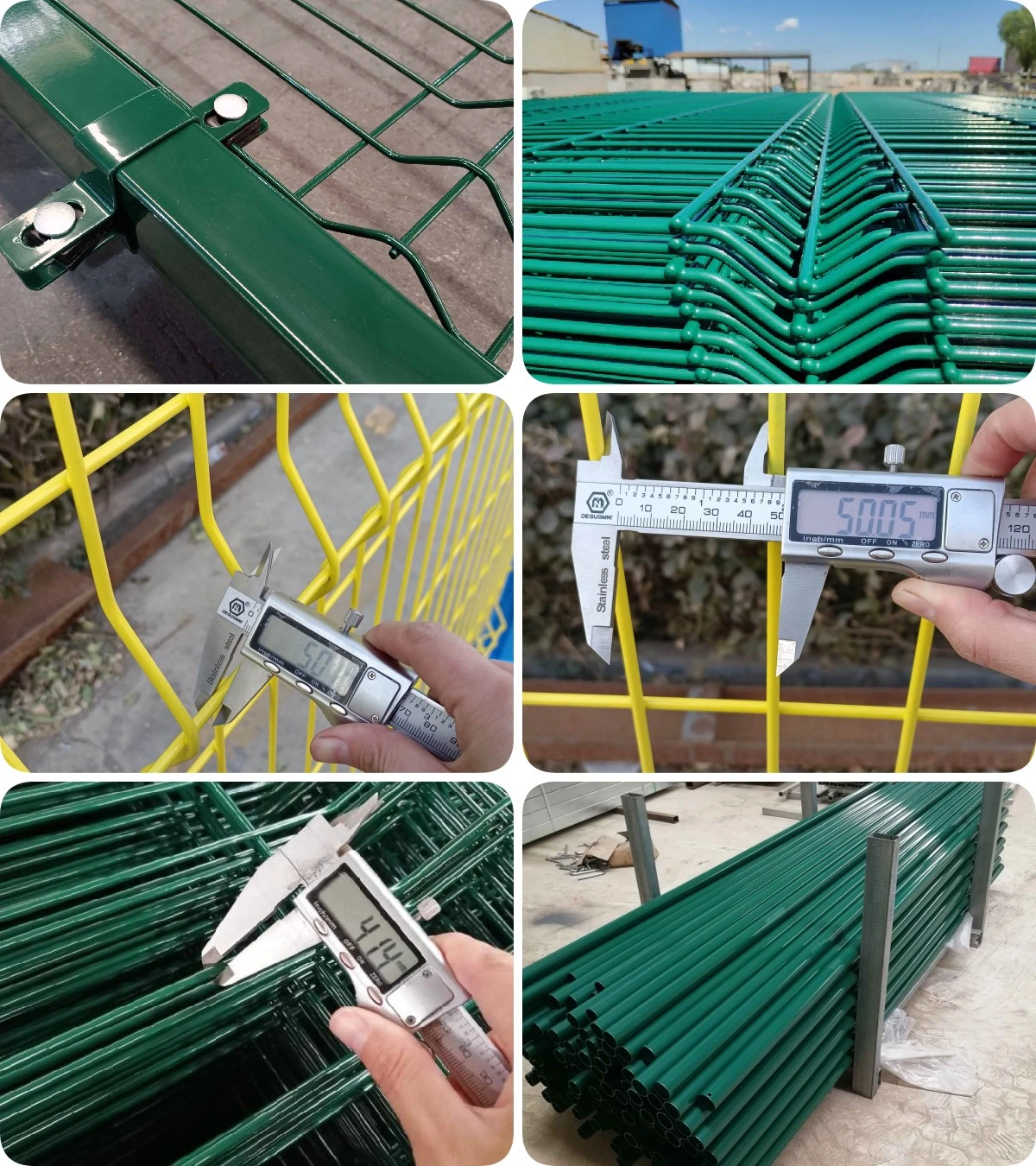 THE ACCESSORIES OF 3D WIRE MESH FENCE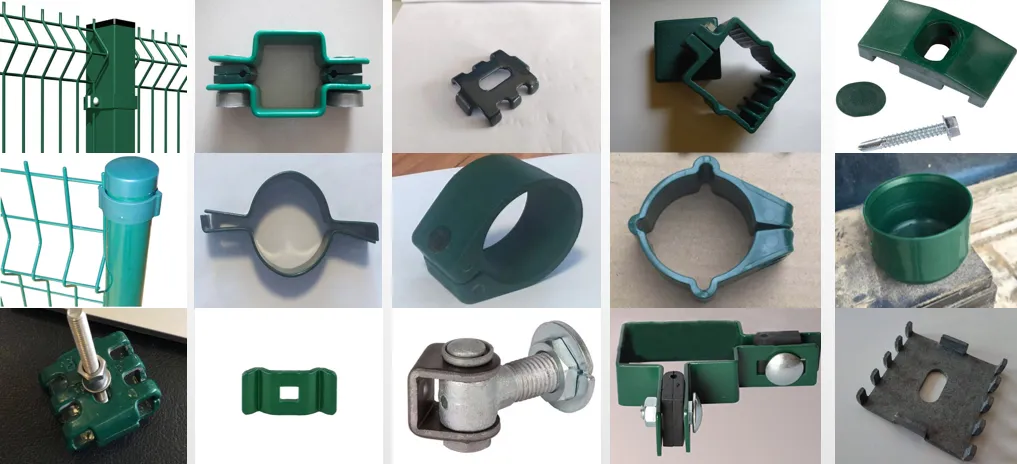 garden mesh fence/wire garden fenc/welded mesh fencing/green mesh fencing/wire mesh fencing/
welded wire fence/3D Wire Mesh Fence/garden mesh fence/wire garden fence/metal wire fence/welded mesh fencing/green mesh fencing/wire mesh fencing/welded wire fence/3D Wire Mesh Fence/garden mesh fence/wire garden fence/metal wire fence/welded mesh fencing/green mesh fencing/wire mesh fencing/welded wire fence/3D Wire Mesh Fence/garden mesh fence/wire garden fence/metal wire fence/welded mesh fencing/green mesh fencing/wire mesh fencing/welded wire fence/garden mesh fence/wire garden fence/metal wire fence/welded mesh fencing/green mesh fencing/wire mesh fencing/welded wire fence/3D Wire Mesh Fence/welded mesh fencing/metal wire fence/wire garden fence