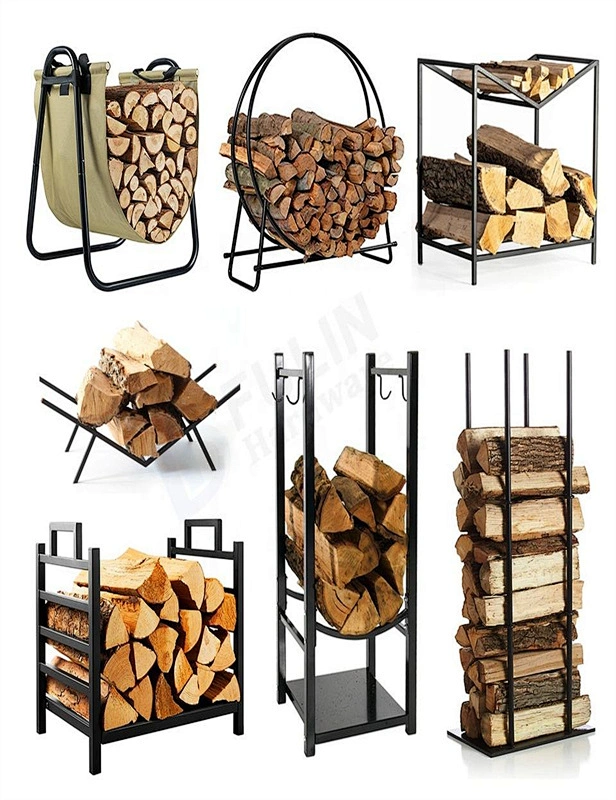 Heavy Duty Indoor Outdoor Firewood Storage Log Rack
The wood stacker firewood outdoor is made of high-quality steel and excellent welding process, and the surface is treated with black paint coated finish, which is rust-proof and durable, the heavy steel tubular structure makes your fireplace wood log storage rack stand last longer.
The firewood storage log rack is also called storage rack ,Storage Log Rack and log rack.The firewood storage log rack measures appr 4.0 W x 1.0 D x 3.8 H feet, holds and stores up to 1/4 face cord of firewood and easily withstand a load of upto 2500 pounds. Perfect size to fit on outdoor porch, backyard deck, outside fire pits, under eaves, on patios, or put it on a hard surface, such as paving stones, concrete patio or gravel.
The firewood storage log rack features 2 lock rings and 8 solid rack legs, that means we take more care for the safe of your families. Secure the rack reliably and effectively prevent tipping over of the heavy firewoods, which could otherwise result in serious injuries and even fatalities in the case of babies, children. Just lock up the rack with extra straps and put the rack on a hard surface.
storage rack/Storage Log Rack / log rack/firewood storage log rack/storage rack/Storage Log Rack / log rack/firewood storage log rack/storage rack/Storage Log Rack