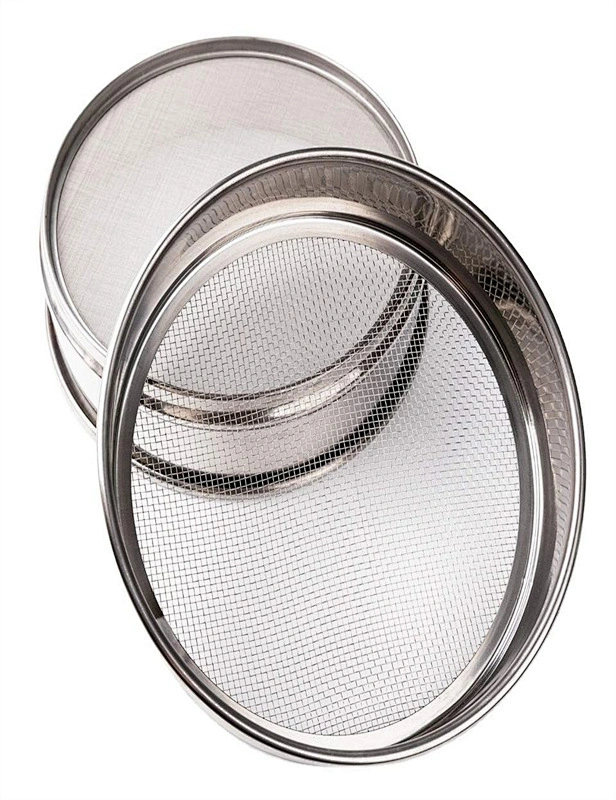 High Quality Stainless Steel Garden Soil Sieve
Due to its compact size and different mesh types, it is ideal for general gardening tasks (seed separation, rock and debris cleaning, etc), bonsai, soil mixing, small worm casting or rock tumbling sifting. Might not be suitable for large tasks of gardening and compost.
Soil Sieve is also called soil sieve set,stainless steel sieve and sieves for soil.Our Soil Sieve is made of top-notch stainless steel, very sturdy and not prone to get bent or warped, solid and durable, serving you for a long time. The wire screen is firmly connected to the frame due to fine worksmanship.
Our stainless steel sieve is a multipurpose sifting tool to sift through the dirt and rocks in order to create fine Bonsai or potting soil, filtering out the fine dust that can clog up the soil mixes and get the gravels and other debris removed.
Our sieves for soil can be put into use immediately after the arrival of the package, no need for you to assemble them yourself, convenient and time-saving. When you tip the product over to shake out debris, the screen wouldn't fall out.
The soil sieve set is a great gardening tool so that it can be a wonderful gift for you to send to your friends or families who are gardening enthusiasts. There is no doubt that they will like this wonderful gift your select for them.
sieves for soil/soil sieve set/stainless steel sieve/Soil Sieve/sieves for soil/soil sieve set/stainless steel sieve/Soil Sieve/sieves for soil/soil sieve set/stainless steel sieve/Soil Sieve