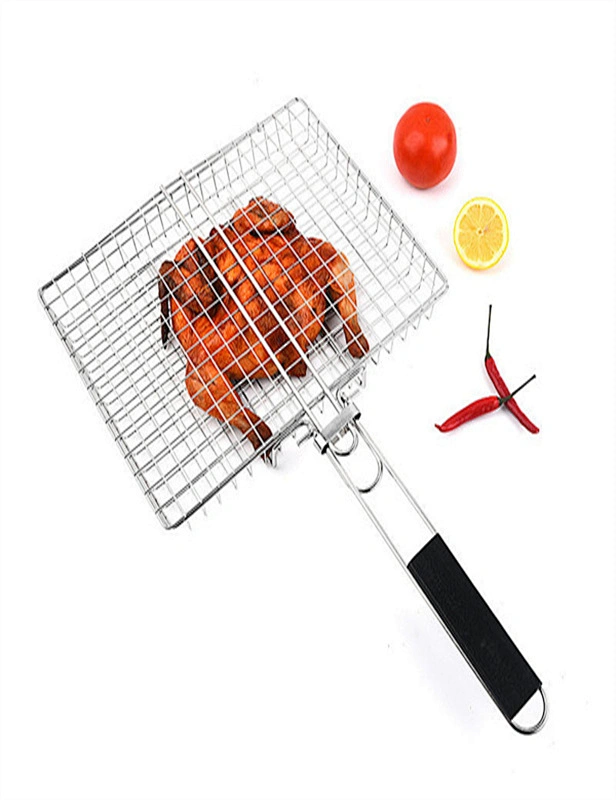 Hot Selling Stainless Steel BBQ grill net mesh
Stainless steel BBQ mesh is made of galvanized or welded stainless steel wire; High temperature resistance, no deformation, no rust, non-toxic and tasteless, easy to use.Stainless steel BBQ mesh the welding shall be firm and the edge of the welding spot shall be smooth without hurting hands.
The BBQ Grill Net Mesh is also called BBQ grill mesh, BBQ grill wire mesh. The BBQ Grill Net Mesh is made of high quality 304 stainless steel, never rusting and durable. BBQ grill net mesh does not have any coating or chemical ingredients, making food safer.
This BBQ grill wire mesh is mainly used for BBQ Grill Mat for outdoor cooking, the BBQ grill mesh can also be used as a cooling and baking rack. Or you can develop other uses for it, But pay attention to the size of its size, to avoid the trouble of returned purchase.
The whole BBQ grill mesh net adopts round - corner border design, Welding spot is flat without burr. Make the barbecue net strong and durable, easily clean, do not hang clothes do not hurt hands.Elevates food to bake evenly for outdoor cooking; lifts bakeware and baked goods above counters for better airflow and faster cooling times. BBQ grill wire mesh 
w
idely used to grill food, such as metal, potato, corn etc in household or having picni.
BBQ grill mesh/BBQ grill wire mesh/BBQ Grill Net Mesh/BBQ grill mesh/BBQ grill wire mesh/BBQ Grill Net Mesh