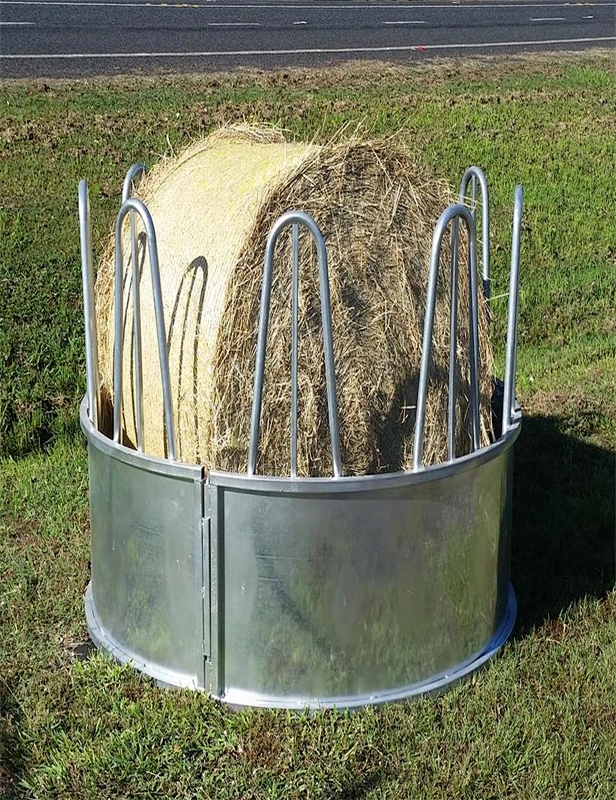 Livestock Hay Round Feeder Used to Cattle Goat Sheep
1.square vertical pipe/post, welding easy and firm, much durable, and it's more beautiful
2.oval horizontal rails, no sharp edge, can protect sheep and goat from getting hurt, high safety
3.galvanized or powder coated makes the feeder durable.
Livestock Hay Feeder is an essential way to decrease trampling of hay and decrease wastage. The enclosed bottom on the hay feeder also ensures less trampling and less potential for damage/trapping of hooves.Livestock Hay Feeder come in 3 sections with pins to lock each segment in place. This allows for easy relocation of feeder in your paddock.
Livestock Hay Feeder is also called cattle feeder,livestock feeder and Hay feeder. The livestock feeder can be used for cow, cattle, horse, sheep, goat and so on. Hay feeder is suitable for cattle and horse, assembly easily, and strong enough.Customized livestock feeder is welcomed, according to your drawings.
cattle feeder/Hay feeder/cattle feeder