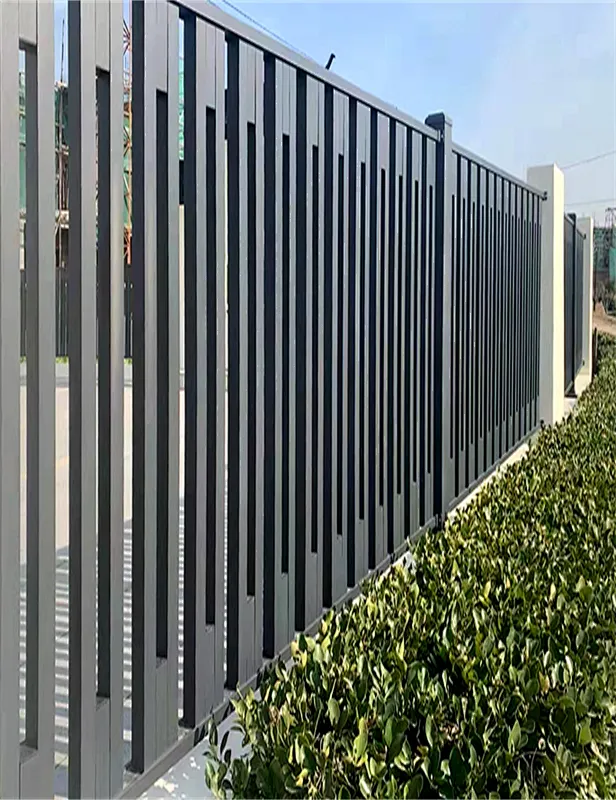 New Design Artistic Style Metal Fence All Styles can be Customized
1.Zinc phosphate pre-treatment Promote the adhesion between the steel and coating film;
2.Zinc-rich epoxy powder coating has long-term anti-impact and anti-corrosion, ensuring a service life of more than 10 years;
3.Timely and effective after service;
4.Strict quality control system on the whole production process to make sure each product will meet client's requirements.
Artistic Style Metal Fence offers the latest in architectural style with clean, modern lines and a sharp finish that can improve the aesthetics, and value, of any type of buildings. Artistic Style Metal Fence is also known as customized fence,privacy fence.Some of these styles also enhance the privacy of residential or commercial areas, beautiful and functional.

After a number of special technology treatments, privacy fence have excellent corrosion resistance, moisture resistance, weather resistance, and long-term surface self-cleaning ability. No matter what kind of harsh environment, The customized fence will not rust, fade, crack, powder, aging, fall off, etc. The fences and gates will always keep the bright color, completely eliminate the daily maintenance of guardrail caused by trouble.We supply the Artistic Style Metal Fence ,customized fence,privacy fence,fences and gates at a competitive price at great quality.