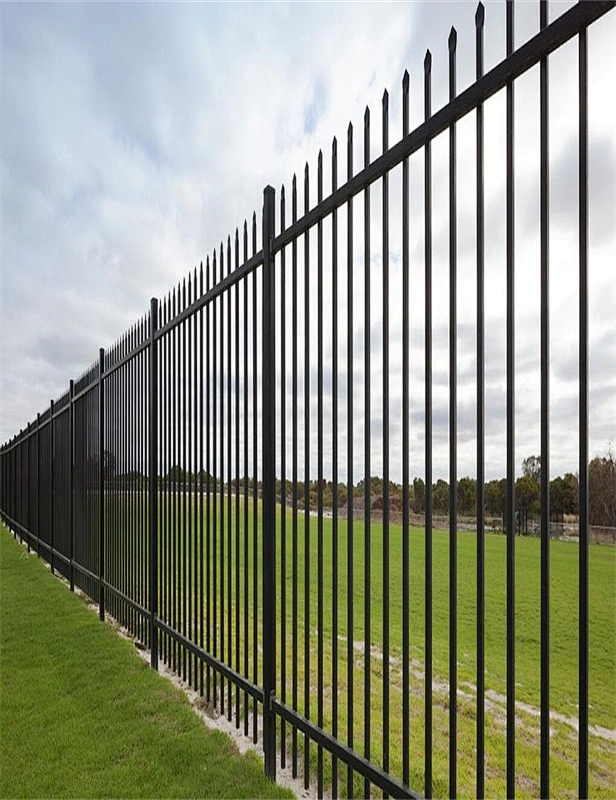 Ornamental & Decorative Security Fencing Steel Fence
1.Zinc phosphate pre-treatment Promote the adhesion between the steel and coating film;
2.Zinc-rich epoxy powder coating has long-term anti-impact and anti-corrosion, ensuring a service life of more than 10 years;
3.Timely and effective after service;
4.Strict quality control system on the whole production process to make sure each product will meet client's requirements.
Steel Fence is also known as metal fence,steel picket fence,garden fence,wrought iron fence,ornamental steel fence,residential fence.Steel Fence made from strong structure pre-galvanised steel tubes, treated with multi-layer protection powder coating process for super anti-corrosion and weather resistance.The metal fence widely used in villas,residential,community,gardens,schools,factories,etc.
 
We manufacture 1.5m, 1.8m and 2.1m H by 2.4W steel tubular security panel.The metal fence is ideal to keep your premise safe while maintain elegant and attractive looking. We supply security and garden fence at a competitive price at great quality. 
 
Fence Style

Aluminum Fence, Wrought Iron Fence, Steel Fence

Panel size (mm)

2400L x 2100H, 2100L x 1800H, 1800L x 1500H, etc.

Pickets size (mm)

25 x 25 x 1 . 2, 19 x 19 x 0.8, etc.

Rail size (mm)

40 x 40 x 1.5mm, 40 x 30 x 1.5mm, etc.

Post size (mm)

60 x 60 x 1.5mm, 50 x 50 x 1.5mm, etc.

Per finished

galvanized

Surface treatment

powder coated

Gates to Match

Manual sliding gates




Remote controlled electric sliding gates




Conventional swinging gates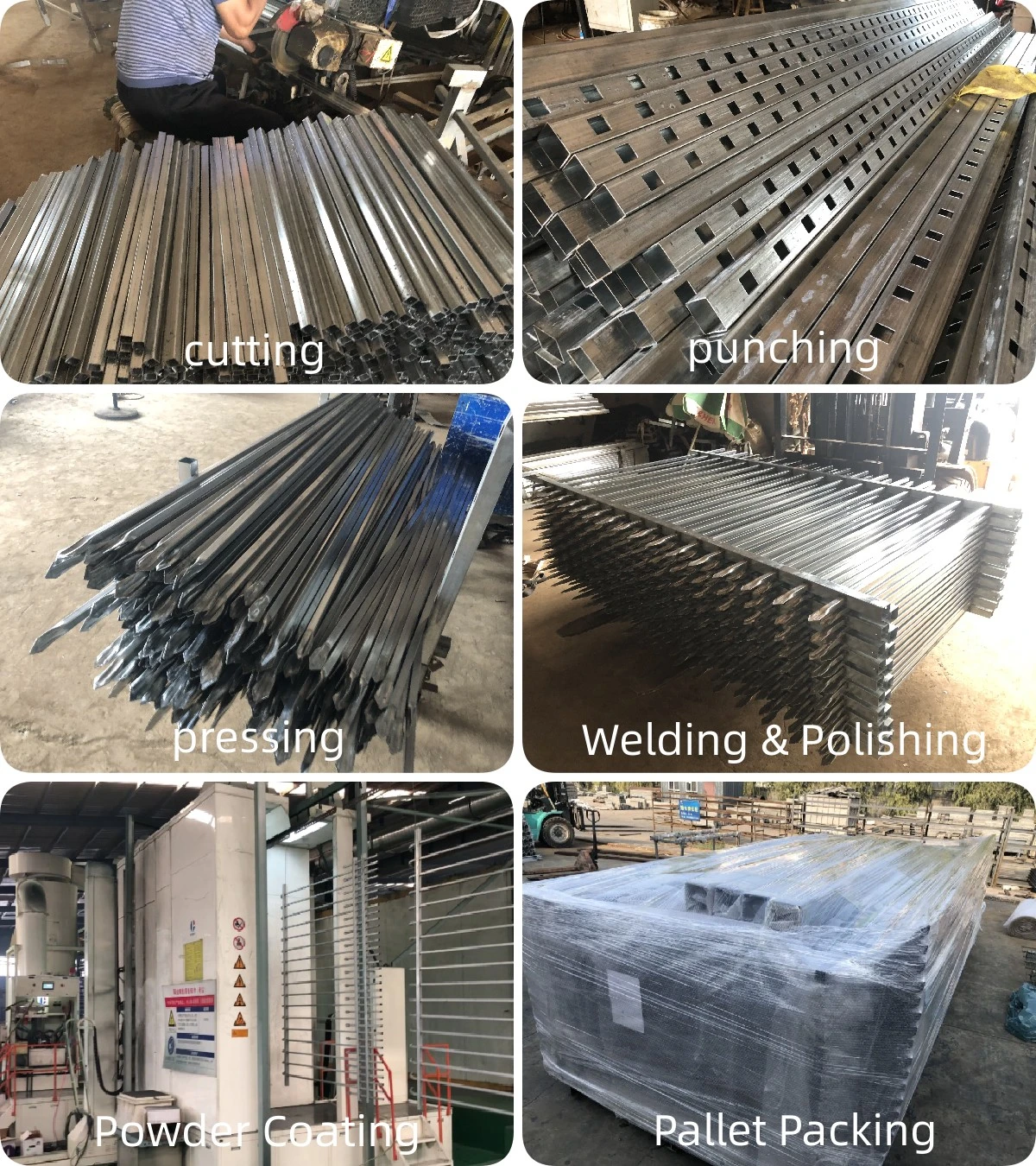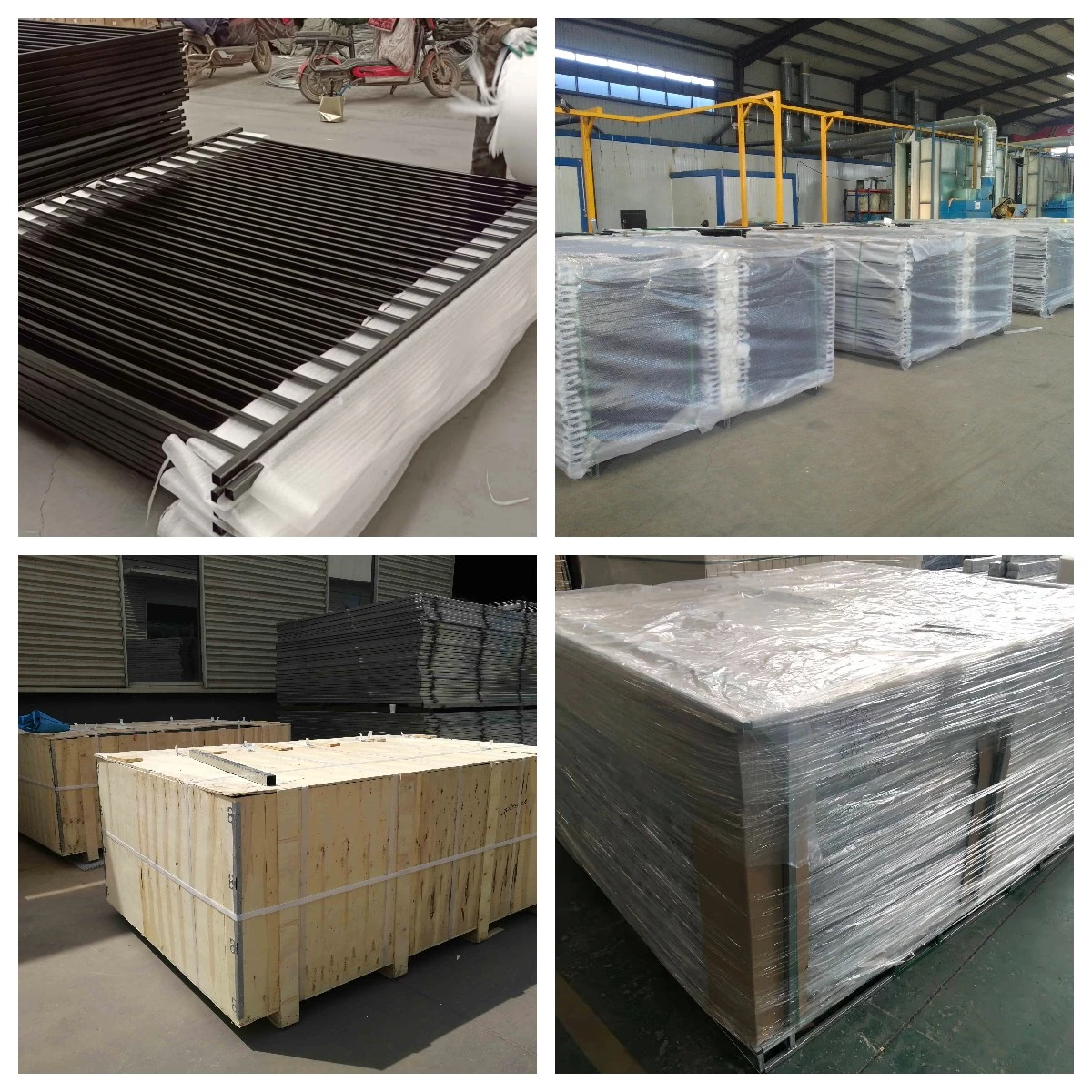 cheap garden fencing/steel matting fence/metal garden fencing/residential fence
cheap garden fencing/steel matting fence/metal garden fencing/wrought iron fence
Steel Fence/garden fence/cheap garden fencing/wrought iron fence/steel matting fence/residential fence/metal garden fencing