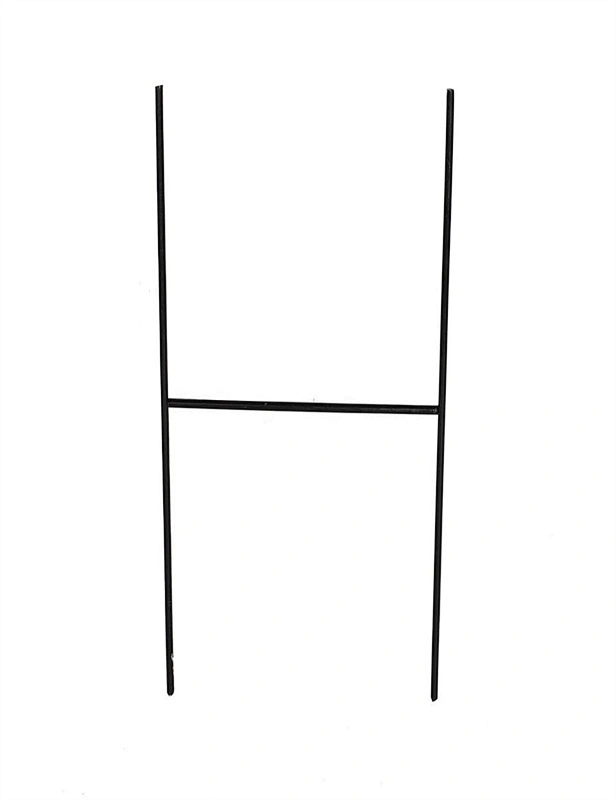 Yard Sign Stakes for Advertising Board,Lawn Sign Holder
Wire H Stakes are used to place your Yard Signs in the ground. Available in a variety of sizes from 15" to 30" tall, Wire H Stakes are used with Yard Signs that have Vertical Flutes. Flutes are the ridges or corrugations in the sign that you insert the H-Stake into and then push the H-Stake into the ground.
The Yard Sign Stakes made of durable 9 gauge galvanized steel wire, Waterproof and Wind Resistant. The Yard Sign Stakes fits all corrugated plastic signs (Works best with signs 18"x24"),We recommend wearing working gloves during using the product.​ Use your foot to gently step or push stake ends into the ground, then use the ridges or corrugations on your 4-5 mm thick sign to attach to the 2 top poles of the stake; We recommend using signs that are slotted around the edges to easily slide into place on stake.

TheYard Sign Stakes usually used as ladder type sign stakes,step stakes,sign holders,works well with plastic signs for real estate, open house,realtors, rafts, rent and businesses,political campaigns,parking,garage sale and event signs.