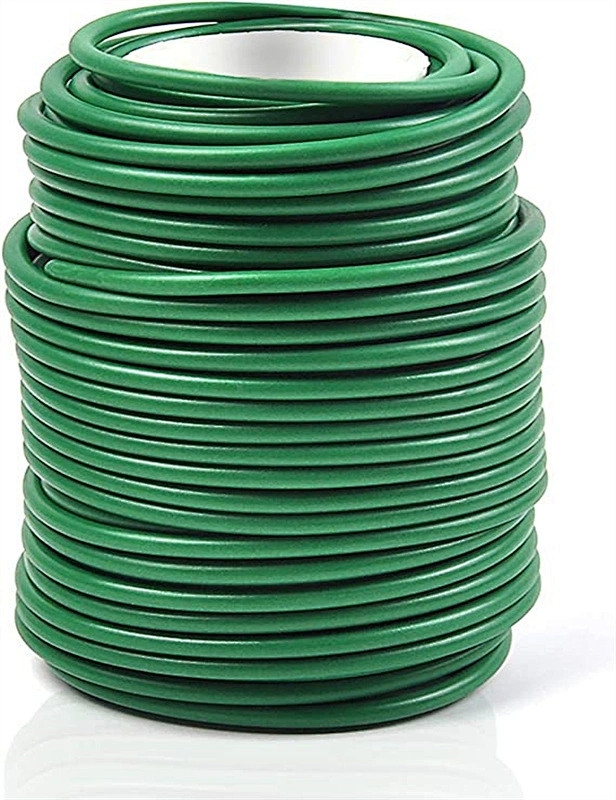 Reusable Garden Plant Wire Twist Tie, Plant Ties Heavy Duty Soft Wire Tie
Soft garden tie is made of soft TPR coating and strong wire core inside, and it is durable and not-rust in outdoor use. You can use it repeatedly for several seasons.The garden ties is easy to operate and bend without other tool. With high flexibility, you only need to twist the line with one hand to fix the plant easily. It is soft and will not cut into the plants or harm stems.
The Garden Plant Wire Twist Tie is also called galvanized banding wire. The Garden Plant Wire Twist Tie ismade from high quality galvanized solid steel wire.The Garden Plant Wire Twist Tie is flexible enough to work with very easily and can be curled or bent easily depending on what you want to make.Solid wire is easy to cut,but has great tensile strength.More sturdy and durable.

The galvanized banding wire holds up to 15lbs,Perfect for hanging pictures,photos,frame,small projects etc.Also can be used as a structural support for a small electronics project.

The galvanized banding wire roll comes with enough size which is great for crafts,DIY projects,wire sculptures and temporary repairs,including those that require binding and tying.Suitable for a broad variety of household, industrial and commercial uses.