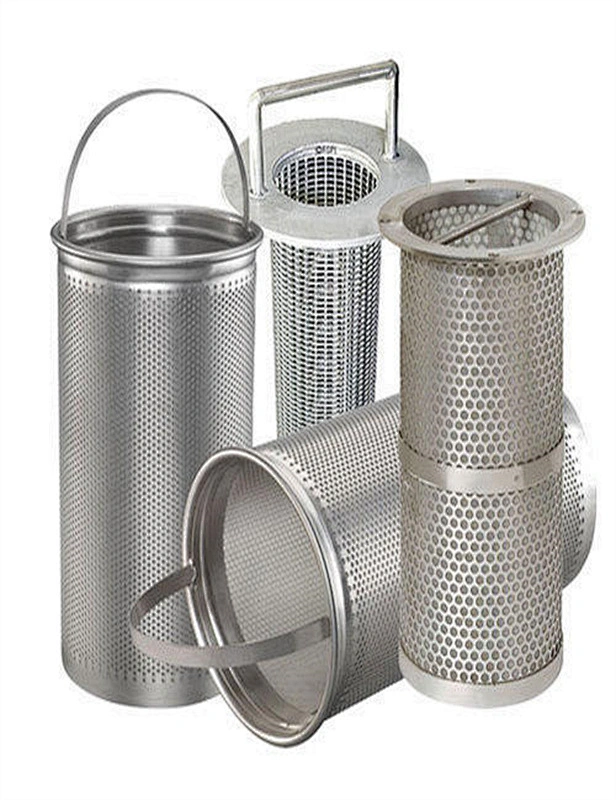 SS Stainless Sintered Wire Mesh Filter Tube
This stainless steel filter tube is widely used in paint, beer, vegetable oil, medicine, cosmetics, chemicals, petroleum products, chemicals, electroplating, milk, mineral water, hot solvent, emulsion, industrial water, paint and paint, sugar, syrup, resin, printing ink, industrial waste water, juice, edible oil, wax industries, etc
Sintered Wire Mesh Filter Tube is also called stainless mesh filter,filter housing and wire mesh filter tube.This stainless mesh filter made of food-grade 304 stainless steel, safe and non-toxic. The Sintered Wire Mesh Filter Tube features good corrosion resistance, heat resistance performance, low temperature resistant, rust resistant, pressure resistance and good wear resistance, has a long service life.
300 Micron mesh design, makes good filtering performance, the bottle will not wrinkle easily. Filter out hops and reduce impurities, resulting in a clearer beer and better taste.Simply pour hops directly into wire mesh filter tube. Come with a nylon bristle to help you quickly and easily clean the inside of the filter. Recommend you cleaning it immediately after use.
The wire mesh filter tube can be used for filtering homebrew, beer, wine, homemade coffee. Sintered Wire Mesh Filter Tube perfect for filtering out impurities, making the beer and drinks taste better.
stainless mesh filter/filter housing/wire mesh filter tube/Sintered Wire Mesh Filter Tube/stainless mesh filter/filter housing/wire mesh filter tube/Sintered Wire Mesh Filter Tube/filter housing