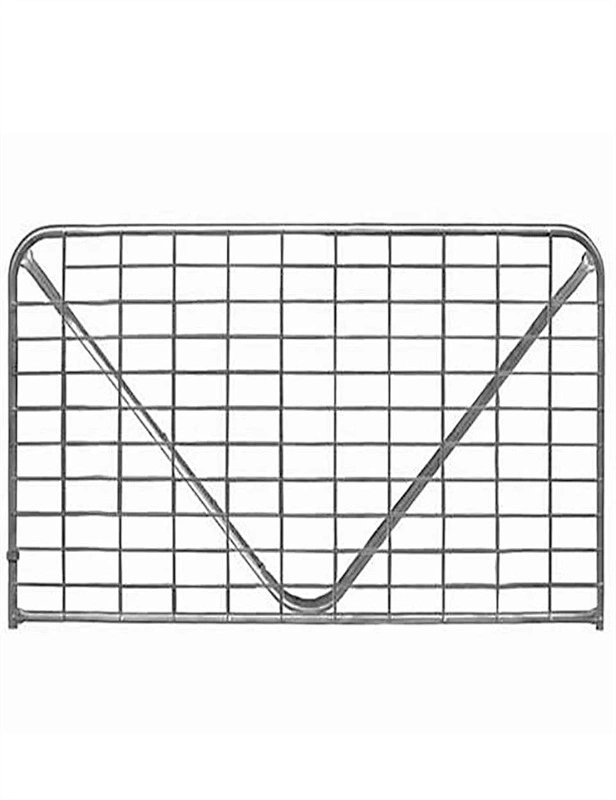 Wholessale Bulk N or M or I Metal Farm Stay Gate
1.Portable: easy fast to handle (set up, remove and put down), very flexible.
2. Robust: locking system makes the gate very stable quality steel and fully welding makes the gate panel more stronger, heavy duty and anti-broken. high zinc or pvc coated make the fence durable.
3. Environment protecting: connection with fittings and joining pins.
4. Livestock protection: no sharp edge, very smooth welding spot finished.
5. Cost-effective: give your farm yard years of service and minimal maintenance at a low initial cost.
Metal Farm Gate
is also known as 
bull gate,stay gate,horse gate,metal field gate, farm gate. Metal Farm Gate is 
made of galvanized tube and wire,the
horse gate
is easy to maintain and clean. As a
Metal Farm Gate
and livestock fence, it can keep livestocks safe and protect your farm from wild animals.All wire is welded on the frame.
The metal field gate
both on grassland construction, can also be used for grasslands and implements the fixed-point grazing, columns herding. At the same time the bull gate can also be applied to agriculture and animal husbandry profession of establishing family set up border farms, farmland bar, nursery forest, afforestation, the barricading of tourist area and hunting area, construction site isolation maintenance.

We supply the
bull gate
,
stay gate
,
horse gate
,
metal field gate
at a competitive price at great quality.
stay gate/horse gate